Descripción:
Brillar en la oscuridad tonto spray de cuerda
Este artículo es ideal para ocasiones de celebración, especial en la celebración de la noche.
¡G bajo en la cuerda tonta oscura está garantizada para ser un gran éxito en tu fiesta! Use cuerdas locas para agregar diversión instantánea a objetos más cotidianos, jugar juegos de fiesta, crear arte tonto (al aire libre) o rociar en esquinas oscuras y desde el techo para crear un brillo espeluznante en el efecto telaraña oscura que es un problema para Halloween. ¿Te sientes realmente tonto? Rocíe cuerdas locas locas a su alrededor o un disfraz de disfraza instantánea (¿alguien que resplandezca en la momia oscura?) O simplemente salpique en el aire en pistas de baile y similares para agregar un poco más de ambiente maníaco a las fiestas.
Instrucción y característica:

-Almacenar a temperatura ambiente.
-Agitar bien antes de usar.
-Eco-freindlly y cadena de fiesta safty
-Colorful, diferente color con diferentes sombreros, visible para usar.
-No se utiliza gas flammble, es safty.

-Es con al menos 2yea rs Tiempo de la garantía.
Loco y mágico en fiestas nocturnas
------ con brillo en la cuerda oscura sillk !!!

Especificaciones del producto
| | |
| --- | --- |
| Descraption: | Glow in the dark sillk string spray |
| Can material: | Tinplate |
| Can size: | 52*128MM |
| Capacity: | 250ml |
| Color: | Red/pink/blue/green/yellow/purple |
| Net weight: | 45g or customization |
| Packing | with display box or 48pcs/ctn |
| Measures: | 45*29*17cm |
Precaución:
-No lo coloque boca abajo cuando se pulverice.
-No te pongas en contacto con los ojos.
-No tragar, debe mantenerse alejado de la luz solar.
-No exponga a temperaturas superiores a 50 ℃ (120F )
color de la imagen: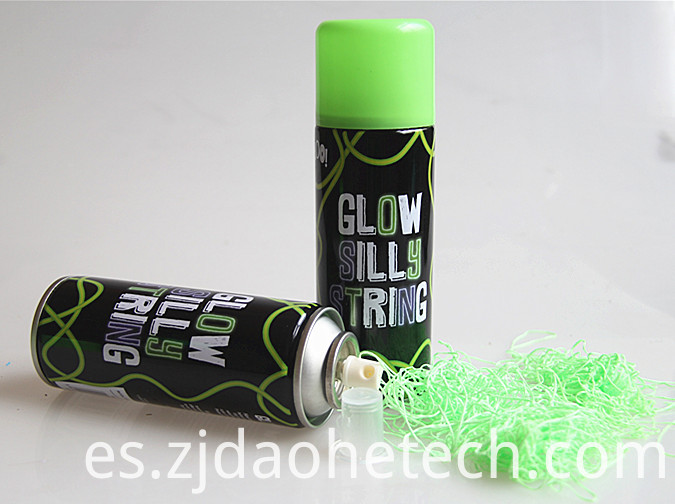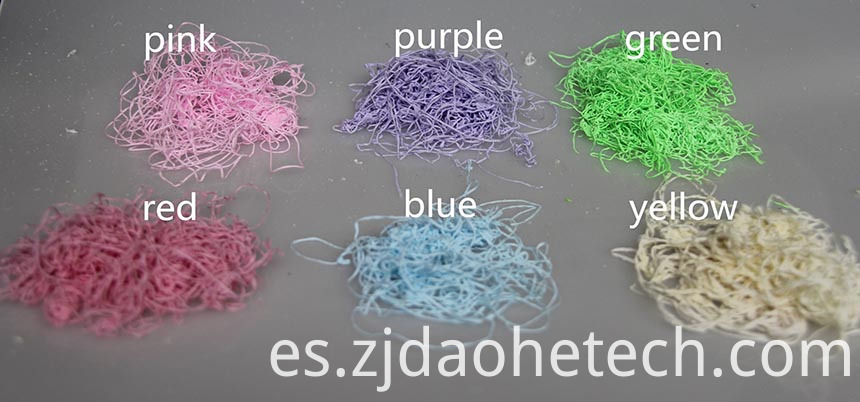 Grupos de Producto : Cuerda de fiesta