Descripción:

El popper de fiesta de confeti de papel redondo de 40 cm es de diseño OEM, con papel de aluminio confetti.same. El mismo estilo de diseño de caja de color, se ve muy hermosa, el efecto también está muy ansioso, girando suavemente el botón de la botella de gas, discos multicolores rociados en el aire, muy hermoso, y, finalmente, cayó lentamente al suelo. Fácil de usar, simple y no peligroso. Este producto es adecuado para una variedad de ocasiones, como bodas, inauguraciones de empresas, celebraciones, etc.

Característica:
Este producto es No fuego.

Este producto es Sin contaminación

Este producto es sin polvo.
Especificación de productos:
Product name

40 cm round foil confetti party popper

Upside cylinder

Strong paper tube

Bottom cylinder

Iron bottle

Inside filling

Color paper, Metallic foil, Streamers, Color rose petals etc.

size

40 cm

Cylinder design

New design and logo is available

Power

Compressed air

Opening

Rotary type

Certificate

EN 71 (SGS)

Usage

Twist the iron bottle

Packing Details

Inner boxes

24 pcs/color box

Cartons

50 x 34 x 43 cm/96 pcs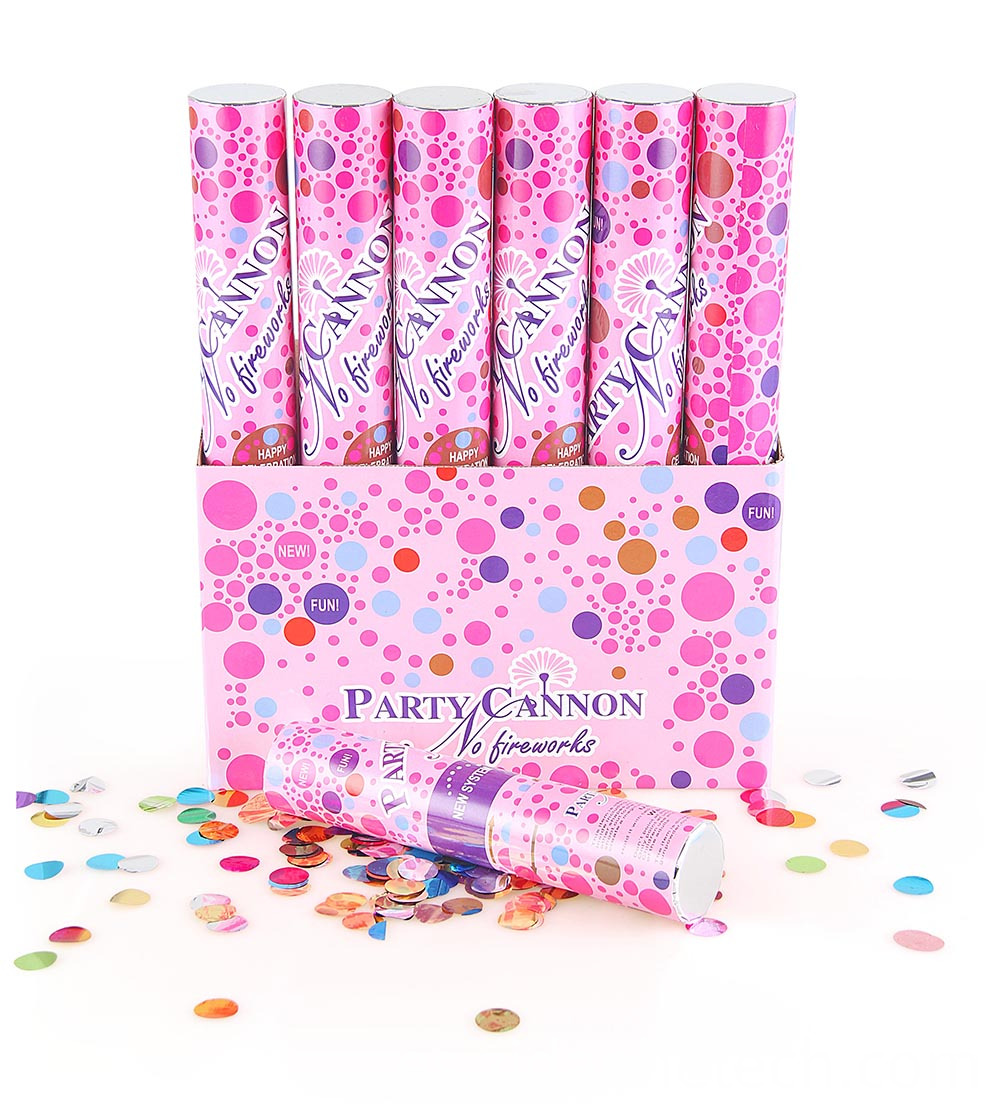 Remarca: varios rellenos de diseño para su cheque, OEM disponible .

Grupos de Producto : Aguafiestas > Popper del aire comprimido